Dropshipping is one of the most successful business models which is gaining more and more followers all around the world. It's an accessible way to join eCommerce as it allows us to sell products without keeping them in stock.
Fashion dropshipping is amidst the best dropshipping niches. Clothing and accessories invariably stay in the mainstream and are always the best material to sell. This gives the seller the convenience of having a steady stream of customers. Some buyers prefer brand-name products that are perceived as luxurious and give its owner a satisfying feeling of confidence and pride. This is a good point for the drop shippers who capture this aspect and try to present the product in a fancy and extravagant way. While selling quality branded products you always know that the item has an excellent proficiency of selling itself as the loyal customers can be attached to a specific brand.
Clothing trends change rapidly and so does the customer demand. Fashion dropshippers devoir to follow them all, at least, as much as possible. It's always a good idea to follow some influencers and see what they are promoting for the specific moment. In this era of digital marketing, social media platforms play such a huge role in defining and publicizing many different products. Fashion dropshippers follow the trends, keep their eyes on new crazes, and adapt their ways of communication to their buyers.
One of the main questions for the amateur dropshippers is connected to the seasonal differences, as the climate is contrasting in different parts of the world. Well, this question hides the answer in it: If you are going to be a successful dropshipper and gain customers all around the world, you should feature both summer and warm clothes at the same time.
This will also allow you to obtain loyal customers that will return to your online store despite the seasons.
If you have every intention to become a fashion drop shipper or you've already started your online business, we'll give you some tips about the frequently asked questions and will try to give you a whole new perspective about clothing eCommerce.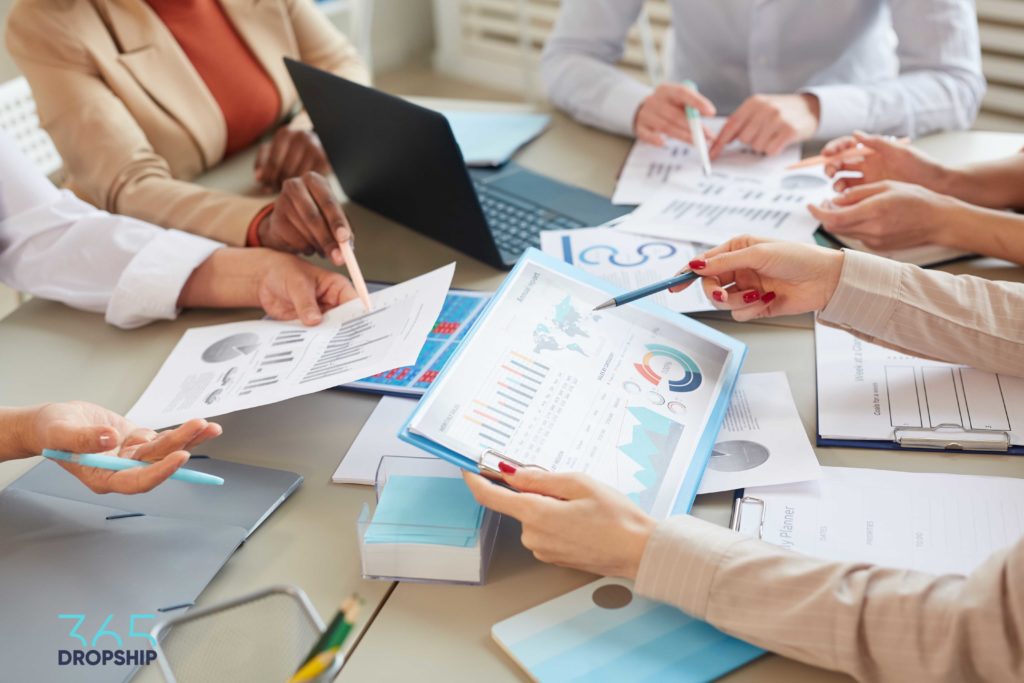 Why Dropship Fashion Clothing Online?
Fashion is not just clothing – it's a vibe, trend, and a spirit of the moment. It gives a seller space for creativity and resourcefulness. According to the market analysis, fashion was N1 dropshipping niche for the past several years. Moreover, as Salehoo.com says that "The market's expected to grow to $139 billion in the United States alone by 2022.
Clothing is the best way to express yourself, to make a statement, or to introduce yourself to the new public. You can stay in colors, wear a printed T-shirt with the name of your favorite rock band, or pick a studded jacket that will enhance your strong energy. Some people prefer expensive, deluxe pieces to reveal their prosperity and material well-being. So, clothing always was and will be the echo of a person and the best way to declare who you are.
That's why, clothing is one of the most demanded products – different shapes and textures, different choices and tastes, new options, and trends – these all push a fashion dropshipper towards boldness and innovation. If a seller picks the right communication strategy, clothing will bring a constant flow of customers and, at the same time, quite a good fortune.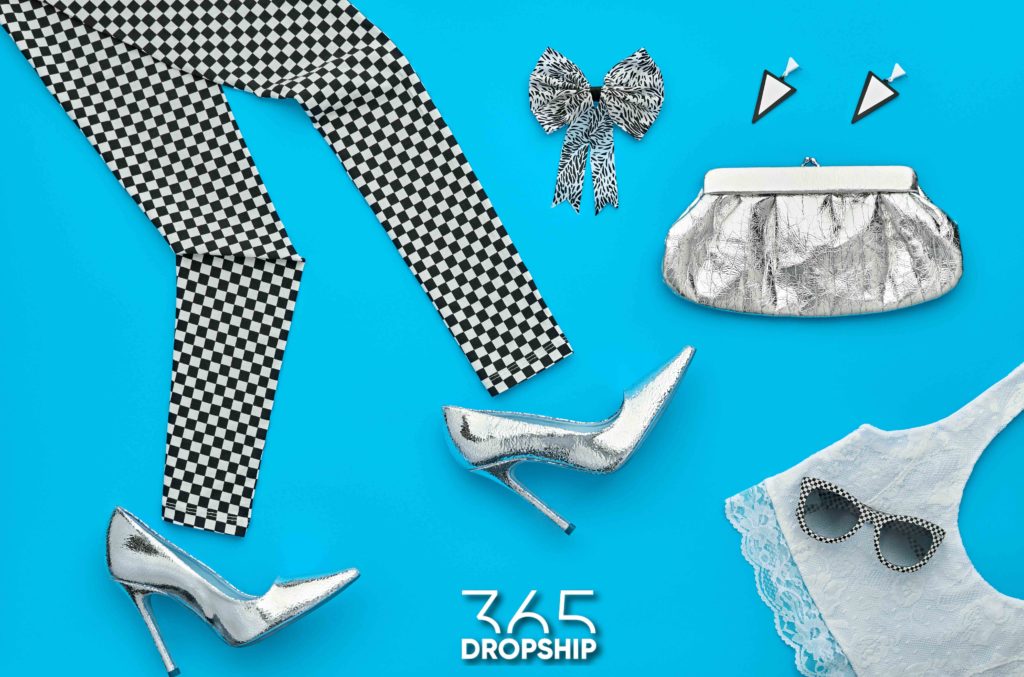 How to choose clothing Brands?
Before you start choosing which brand to feature on your virtual shelf, you need to decide who you are selling to – who do you want your customer to be and what's going to be THE THING that distinguishes you from the other sellers.
Try to define by ages, even if it can be inaccurate sometimes, mostly, clothes are divided according to the age differences. If you want to sell luxurious, brand-based products, you need to understand the consequences of the price point. The younger generation is more hitched on trends, while the older generation is keener on all-time classics. But, let us repeat – all these tips can be imprecise as the age can be just a number!
As you have a rough idea of your customer, now you can choose among the most popular dropshipping portals. For example, Chinabrands and Aliexpress provide a wide diversity of low-cost clothes that are popular all around the world. As these websites allow more detailed information about the product, customers can choose between many options. If you want to sell quality products, you need a brand with condition control. You can support new companies and start-ups, but it's better to make bigger purchases with famous brands that have an immense base of loyal customers.
Should I choose it by Gender?
Gender can be one of the first factors to take in mind and it can help you to define your niche as well. For example, male customers are more likely to respond to the colors and items that remind them of their favorite teams and athletes.
The feminine market is defined by various patterns and decorations. Female accessories are often more detailed, encrusted with rhinestones and or glitter. At least, this is what many manufacturers believe.
But you should understand that the widespread opinion about gender differences is quite inaccurate – many women support their favorite sports team and buy stuff connected to them, while men also live accessories and clothes of bright color. So, your customers may not only be those people, who you expected to be. And don't forget about the unisex staff – T-shirts and hoodies, as well as sports shoes, can be worn by girls and boys.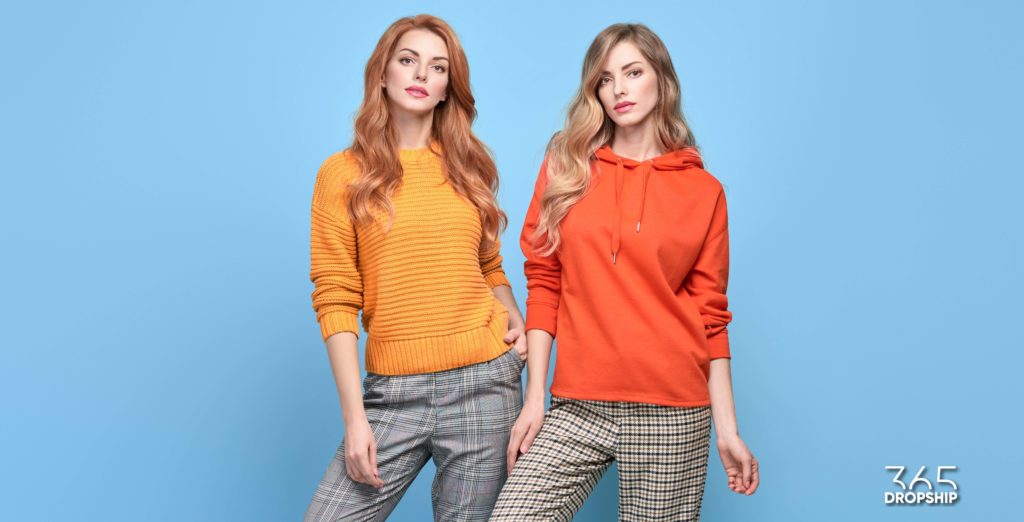 Men VS Women Price & margins
According to the annual reports, women and men can have different price points for the same product. For example, the researches show that women's clothes are on average 8% more expensive than male clothes. While underwear can cost even 28% more for men.
, The New York City Department of Consumer Affairs (DCA) study found that across 35 product categories, spanning five industries, women pay 7 percent more than men on average". So, it's obvious that there is a big difference between what men and women have to pay for the things they buy.
Because of this "Pink Tax", fashion dropshippers get a chance to define their prices more accurately. For example, if dropshippers consider those female jeans cost quite more than male versions of the same exact jeans, they can feature more accurate prices for each product.
Sometimes, the price difference can be legitimate because of more details and decorations but in many cases, this difference is defined by business expectations. If you plan to launch clothes drop shipping, try to surf over the most popular platforms and catch the difference between the prices. If the reasons for these differences aren't obvious, this means that it can be just a matter of marketing or customer behavior analysis.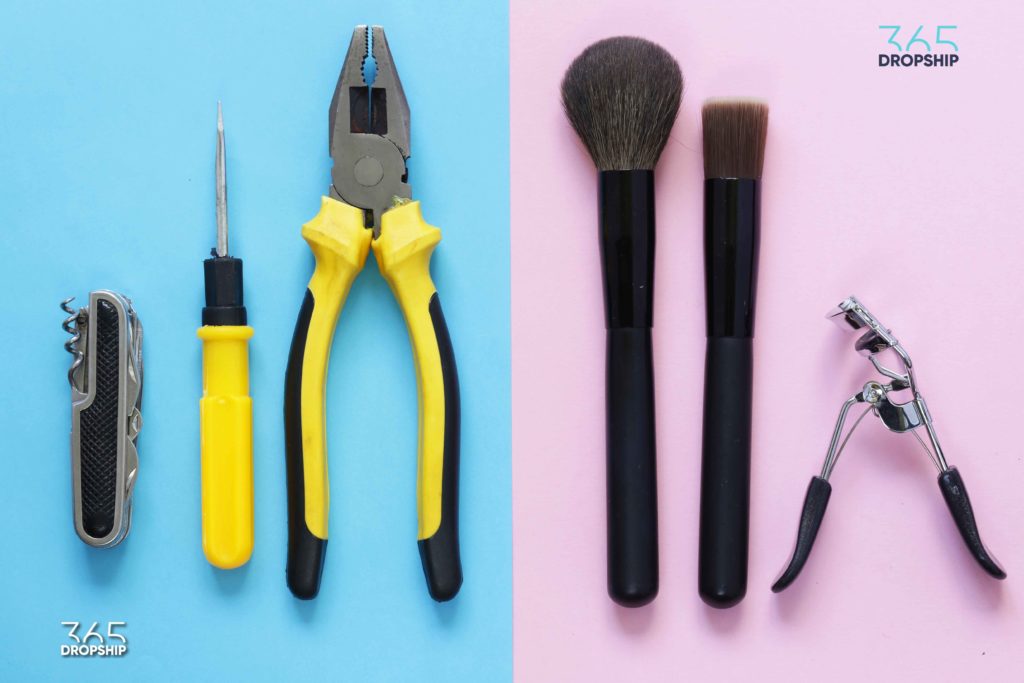 Accessories
The fashion accessories niche is as big and diverse as the market itself. Stuff like bracelets and earrings, rings and watches, headbands, gloves and many more allow you to maneuver with different styles and prices and reach customers with contrasting tastes.
Accessories by brands never lose their popularity. Luxurious accessories will always find their way to a customer and you can be sure about the good quality as well. Before choosing a whole seller or a manufacturer, get sure that the offered product is authentic. Sometimes, the copies can look exactly like the original ones. If you don't want to sell expensive stuff, you can find cheaper versions in the Asian market where they always follow trends and create accessories that can be inspired by famous brands.
Accessories are often made to complement each other, for example, there are sets of rings, bracelets, or earrings that are very popular nowadays. If a person wants to buy a beautiful floral necklace, he/she may also want a matching pair of floral earrings. Dropshipping accessories give you an opportunity to experiment. You can even add some sub-niches and make your business more sophisticated. For example, you can add hand-made items, thematic decorations, or support local start-ups.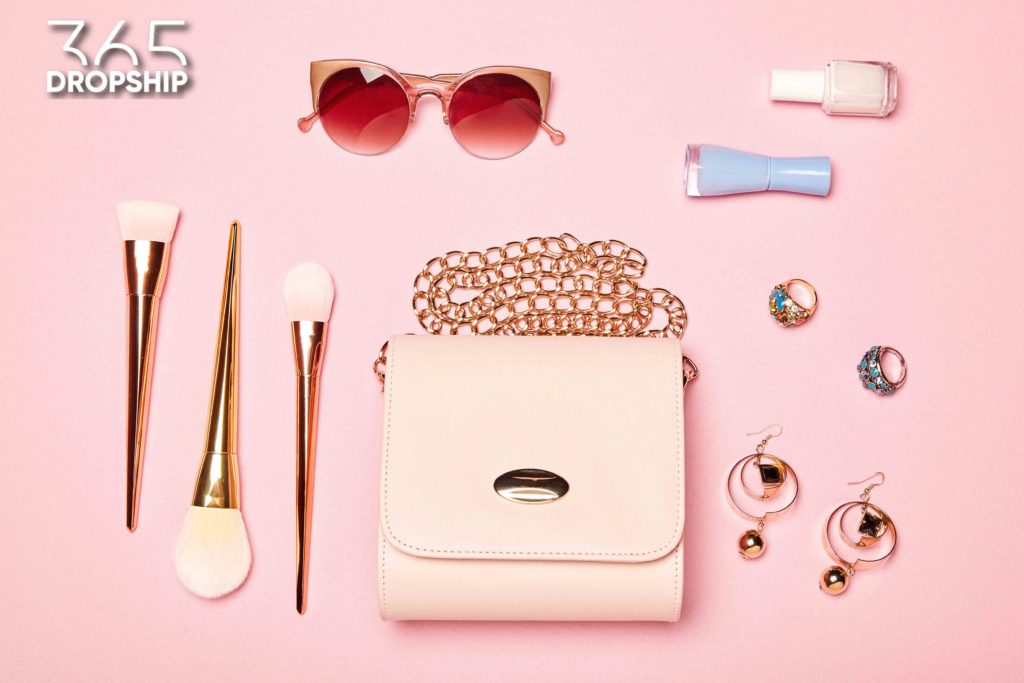 Bags
Nowadays the industry of just bags itself has exceeded 139$ billion and it's expanding rapidly. Bags are one of the most favorite products for both genders – women usually have bags of different styles and sizes as a bag is a crucial part of a daily outfit. Moreover, it's easier to order a bag online because it doesn't require fitting and you don't have to worry about sizes.
The market of male bags has vaguely grown for the past decade. Famous fashion houses produce bags for men – Louis Vuitton, Gucci, or lower-price brands, like H&M or Zara.
Dropshippers offer various kinds of bags – fashion ones, everyday ones, traveling or picnic bags, waist bags, or even shopping bags. There can be very creative bags for laptops or pads that can help you to make a fashion statement at work. Today's trends feature furry begs which are very popular among the younger generation, oversized bags that are inspired by fashion houses like Balenciaga, even transparent bags that demonstrate all your belongings. Bags also vary by prices which can start at under 10$ and grow up to several thousand dollars. Most popular dropshipping platforms usually offer bags with different price points to make sure that they can reach different kinds of customers.
Shirts
Shirts can be one of the best choices for a dropshipper. As shirts are one of the most used items in our wardrobe, the demand is very high on them. T-shirts are popular during the whole year because they are actively worn during all seasons.
While dropshipping fashion shirts, you should feature various styles and options to make sure that your choice coincides with the taste of your customer. You can also feature custom-made t-shirts that can be one of a kind and give a customer feeling of being unique. Nowadays shirt trends are defined by large brands like Dior, Dolce & Gabbana, Gucci, Valentino, and many more. Their shirts are distinguished by creativity and high quality. There can be Chinese versions inspired by these wide-spread designs that are much cheaper but have noticeably lower quality.
There are plenty of platforms that allow you to design your own shirt and these websites are becoming more and more popular among dropshippers, as they let customers choose the desired items themselves and you don't have to choose for them instead.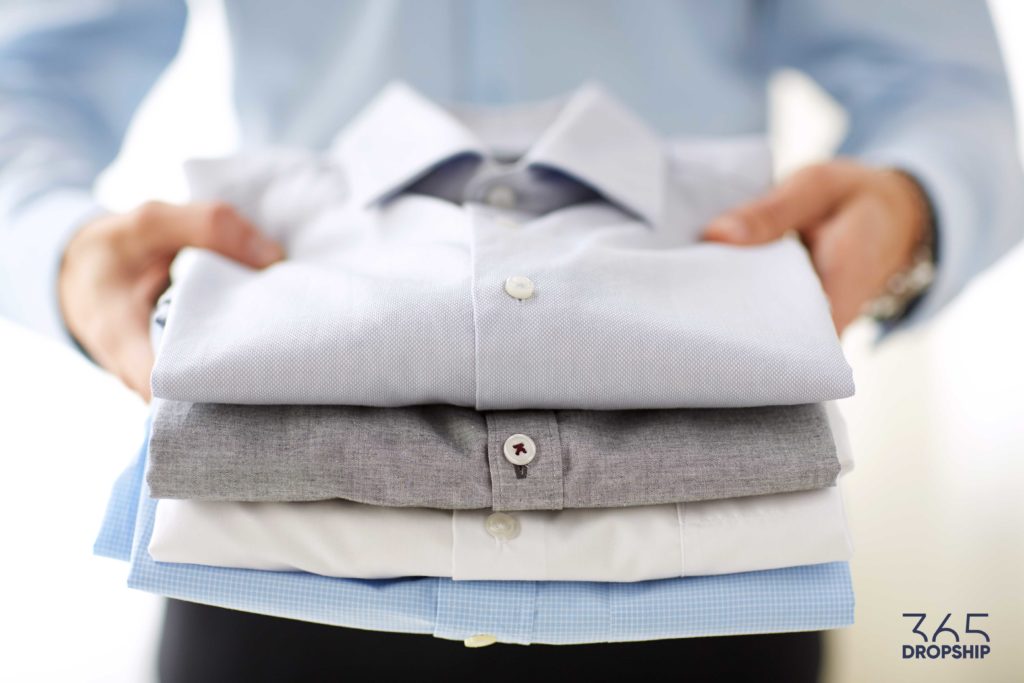 Watches
Watches are one of the most popular accessories and usually, this has nothing to do with time. Usually, we all have a gadget with us that shows us time, and watches have become an iconic symbol of a fashion statement.
Luxurious watches are one of the best ways to underline your wealth, even men who do not use accessories at all, own several watches for different occasions. Brands like Rolex, Cartier, Omega, Chopard, and many more are always on top of the sales. They are chosen by both women and men, for themselves or as a precious gift.
Nowadays smartwatches are gaining more and more popularity all over the world. Besides being just a cool gadget, they actually have many features and make our lives more comfortable. Usually, their prices are about 100$ on average. Of course, there are cheaper options but they aren't made by reliable manufacturers and you can't be sure about the quality.
If you've decided to dropship watches, choose suppliers wisely. There can be cheap copies presented for a really high price. Get sure you find a reliable supplier who can offer you an authentic product only.
Shoes
Did you know how much the shoe industry is expected to be worth by 2023? Whole 320,5% billion! Obviously, it is one of the most popular products for e-commerce and has huge popularity among dropshippers.
First of all, footwear can be of different kinds and purposes, so it allows you to have sub-niches like sports shoes, heels, flats, oxfords and many more. We need multiple shoes of different purposes and usually, we own 7 shoes at once on average. It's notable that usually, people tend to buy more than 1 pair of shoes at once.
Fashion shoes are an essential part of our wardrobe. Nowadays, one of the trendiest shoes is Triple S by Balenciaga, timeless heels by Yves Saint Laurent, or Manolo Blahnik iconic shoes. Dropshippers also feature a little lower-price footwear, for example, Dr. Martens that are very popular among all ages, New Balance sneakers that have become very trendy for the last several years, or Vans that are a manifesto of skaters all over the world.
If you've decided to dropship shoes, try to feature many styles and prices. You can also sell creative flat shoes in the form of a fluffy unicorn. The shoe industry allows you to express all your creativity and try to use this advantage.
7 Best Women's Fashion Clothing Dropshipping Products
Women fashion is one of the most profitable niches. Here you can find the top 7 items that turn out to be the most popular:
1. Shapewear
Shapewear is a crucial product for women of all sizes and shapes. They come in different styles and colors. Nowadays, one of the most popular shapewear products is SKIMS – by Kim Kardashian West and SPANX.
2. Swimwear
You can find various types of swimwear but today, the retro one-piece swimwear is the trendiest. Invest in body positivity, provide all sizes and colors. There many artisan manufacturers who create a unique style and give you the exact vibe of the 60s.
3. Bodycon Dresses
Remember when we mentioned the influencers? This is the exact case when Instagram made bodycon dresses very popular. Fashion icons and influencers with millions of followers pose in these little colorful dresses, that's why nowadays they've become a new trend in dropshipping as well.
4. Matching T-shirts
Matching T-shirts aren't a new thing, but they're still very popular, especially in summer. There can be matching shirts for couples, friends, family members, you can even match your t-shirt with your pet. Isn't it cute?
5. Colorful sportswear
The main thing about sportswear is that it should be comfortable. The new trend demands the sportswear to be colorful – printed leggings, bright tops, and fitness accessories that will complete the look.
6. Tote bags
Tote bag is one of the cheapest ways to make a fashion statement. More and more people appear holding a tote bag even at the fashion weeks. That's why, during the past couple of years, the demand for these bags was increased by up to 43%.
7. 90's shoes
The fashion trends tend to come back and this is the case when 90s shoes are now one of the hottest things to wear this summer. Cropped sandals with rhinestones or tapes can be seen in new collections by almost every big fashion house. There can be cheaper options that make these shoes even more attractive.
7 Best Men's Fashion Clothing Dropshipping Products
Men's fashion is one of the most evolving dropshipping niches and here you can see top 7 bestselling men's fashion items:
1. Stretch jeans
For just 25$, you can find a very good quality stretch jeans that are very trendy for this moment. They look good, are very comfortable, and are great if you are not sure about the size – that's why it's one of the most favorite products of droppshippers.
2. Underwear
Underwear is one of the most popular products to sell online, both for males and females. There can be body shapers for men as well and they are gaining more and more interest all over the world. Calvin Klein's underwear is still the bestselling product, but there can be cheaper alternatives with creative styles, prints, and even catchy quotes from the movies.
3. Leather belt
The leather belt can be the most crucial part of the man's outfit. The Gucci and Hermes belts are the most popular ones, but the lower-priced ones from H&M or Zara can be very fashionable as well.
4. Hybrid shoes
This is the best options for runners and joggers, as the soles adjust to the feet and make it more comfortable to run the bigger distances. The fabrics also let the skin breathe. That's why hybrid shoes are now one of the top-selling products all around the globe.
5. Colorful socks
Colorful socks are such a huge trend, even the politicians wear them on their meetings. There can be one-colored options or socks with the written text in them. These socks may please Star Wars fans, football fans, musicians, and many more who can feature their favorite items on their socks.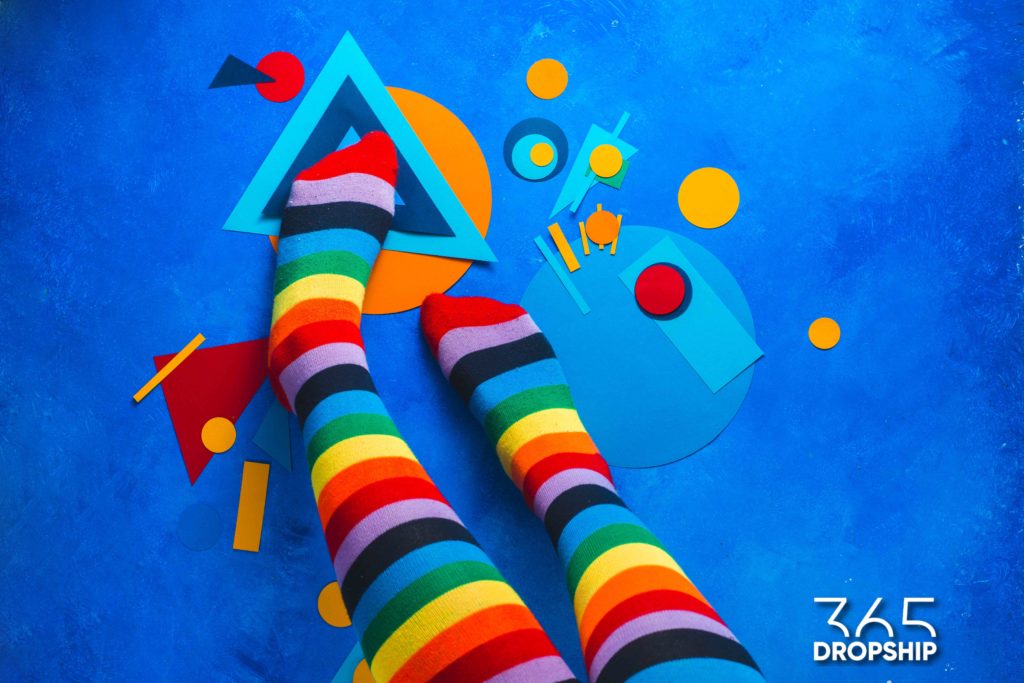 6. Hoodies
Hoodies are all-time classics. They are in huge demand during the whole year. There can be warmer options or the ones for the summer. Hoodies are popular in every country of the world and this makes them one of the best choices for the drop shippers.
7. Insulated plaid shirt
These shirts can be found in many movies and photo sessions nowadays. They are warm, cozy, and as comfortable as it can be. There can be various colors and prints, that's why they can fit all tastes. People usually tend to buy more than one of these at once, that's why insulated plaid shirts are featured in almost every men's fashion store.
Can I use 365Dropship to Dropship Clothing?
365Dropship offers more than 50,000 products both in female and male fashion. Here you can find dresses, jeans, accessories, jewelry, shoes and many more.
This is a very flexible platform that is adapted to the customer needs. Here you can find a 7-day trial to see all the features and offers. This one of the favorite platforms of the fashion dropshipping companies, as it is very adjustable and easy to register. Here you can choose your payment plan and adjust to it. The API integration feature allows you to track the product in real-time, so you can always be aware of where your product is and when to expect the delivery.
This platform also allows you to feature all the information you need and create the marketing you desire. What's the most important, it's a very reliable platform that ensures the quality and authenticity of each and every product featured on the website.
So, of course, you can use 365dropship for your business and you can use it for the best.
So, as you can see, fashion dropshipping gives you many options and chances. It's one of the most profitable niches as you can sell expensive goods of prestigious brands or cheaper products in a bigger quantity. From t-shirts to bags, from shoes to watches, you can feature everything you want, adapt a good marketing plan, and start making fortune via eCommerce.
The major advantage of this niche is that it's evolving constantly, creating more and more opportunities. New trends are appearing and more and more people get interested in shopping online. There is a whole new world of colors, brands, and perspectives.
As clothing dropshipping is a leading niche across the globe, you can have customers from many different countries, despite seasons and time zones. This industry has many great opportunities for creative and driven e-commerce entrepreneurs who don't need much experience in sales, they just need to catch the vibe, follow the trend, and maybe, someday, they can become successful sellers who define trends themselves.