A lot of people think that the online business model is hard to set up because of costs and management issues.
But did you know that consumers will spend more than $4.8 before 2023 on online shopping – yes, that is the number only for online shopping, and it is growing each year. In other words, if you know how to start and manage an online business, you can get a real profit.
Dropshipping is one of the most popular and profitable online business models. Think about it, what would you say if someone took inventory costs and logistical issues upon himself -Sounds good, right?
This blog will give you some essential tips about how to dropship as a beginner. We walk through all the important steps you should take to succeed. And most importantly, we will provide some pro tips for your online business journey.
Read on for more.
Table of content
The process of a dropshipping business
To use dropshipping means selling products without any inventory. Every small business owner knows that inventory costs can be challenging for their financial stability. However, the dropshipping business model gives the opportunity not only for reducing but to vanishing these costs. Mind-blowing, right? – but trust me, it is working, and I can give you some facts for that.
The top 10% of eBay drop shippers make on average $92,772 a year. Probably, you have also heard some stories about people becoming super-rich with the help of dropshipping, the good thing is that those stories are real, the bad thing is you need some basic knowledge to start somehow – oh wait, we are here exactly for that!
In order to sell great products, you need to register on an account with a supplier. When a customer visits your store and purchases any item, the supplier is responsible for shipping the product to them. The payment method is also simple, the customer pays the price you added on products, and you pay the wholesale price – the profit is entirely yours! It is also important to mention that drop shipper pays only when the item is sold.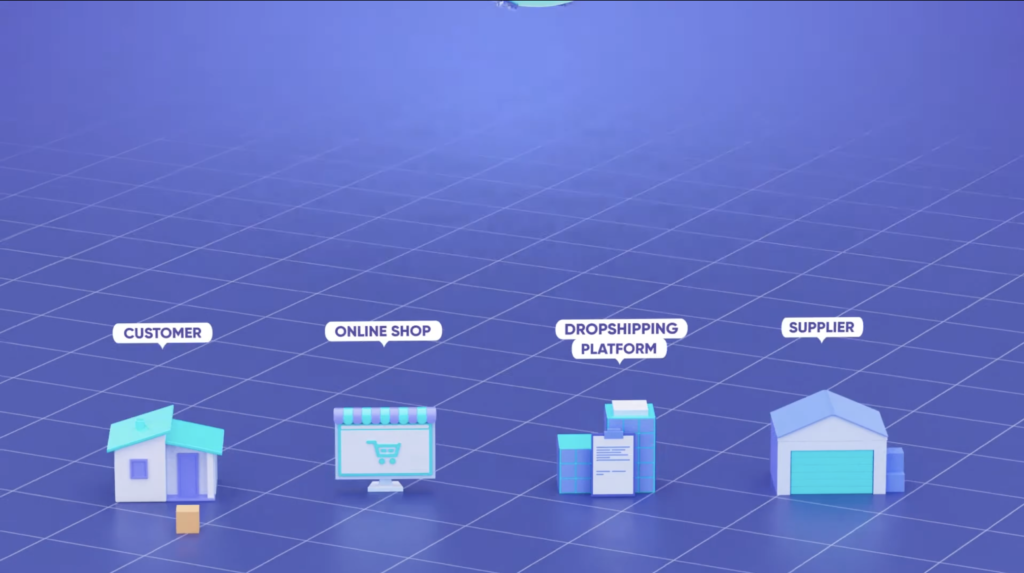 In the dropshipping business model, you are responsible to choose niche and suppliers, also to create a brand that people can trust. We will discuss more in the dropshipping tips below.
Best guide to start a successful dropshipping business
 

Create your online shop carefully

 

Choose a niche

 

Define profit margins

 

Select out the best suppliers

 

Use marketing strategies
1.Create your online shop carefully
Starting a business needs an eCommerce store, where customers can find items, product descriptions, and prices. Website is the main page for your business since the traffic of your potential customers will go there. Your website will provide the best customer service with payment gateways.
Creating websites is not something impossible nowadays. It can be done in a few minutes. There are several platforms, which allow you to create your dropshipping website. We will go through some of the best store builders and give you step by step guide to create a website.
How to create a professional website on Wix
Wix.com is a leading development platform with millions of users worldwide. It is the best and the easiest tool for people who wants to create websites. While 85% of people are searching online before purchasing anything, the most crucial is to have an online presence store. Your drop shipping business will thank you later for making a comfortable, UX-friendly website.
Wix suggests more than 500 customizable templates, SEO tools, and customer care. Your dropshipping website will have all of the important pages, like the home page, contact page, product pages, etc.
Let's see how to build the website on this platform.
Register on Wix.com
First things first. You need to register on Wix.com to start the building process, which is an easy and free task to do. After registration, you need to choose what kind of website do you create. Is it for a clothing store? Or maybe, you want to expose and sell your artworks. As a drop shipper, you should know what will be your niche and what kind of template will be the best for your website.
When you create your account on Wix and choose a niche, you need to pick up the most suitable template for your eCommerce store. But that's easy stuff. You already know what your business is all about, and you just need to think which one will be more eye-catching.

add pages to your site
The next step is to design your website's structure. You do not need to be a designer or a developer to create a decent website. With the help of Wix, you can drag different design features and add texts, galleries, videos, and more.
Do not forget to add important pages and fill them with essential information. For example, your customer will need to have contact information of your business, they also need easy booking system and the most importantly, pages of well-described products.
Here are a few pages I recommend every eCommerce entrepreneur to create:
        About Us

        Contact Us

        Shipping & Returns

        Terms of Service

        blog
Pro-tip. If you add a blog section and write informational copy, it will drive more organic traffic from Google searches.

Connect the 365dropship app to your website
After you add all the information on your site, it's ready to go. But here comes the most time-consuming work, which is – adding products. In this process, you need to fill your product pages with attractive items from your suppliers. In this direction, we have a great solution for you!
365dropship is a platform that offers an excellent solution for people with existing online stores and those of you looking to break into the e-commerce market. Whether you want to sell beauty products or kid toys, 365dropship got you cover. You can search all kinds of stuff here and choose the ones you want to add to your website.
You just need to search the term dropshipping in your Wix account and add 365dropship to your website. Yes, it's that simple!
When you find this platform, it will ask you for registration, which is also easy and seconds of the procedure. After connecting to 365dropship only step you have left is to find the best products for your website. The great news is that 365dropship suggests more than 250,000 items, which contains: beauty, electronics, fashion, health, jewelry, home design, pets, toys, and more. If your business niche is within these options, you can search products confidently and add them to your site.

complete website
Your website is already looking gorgeous! But to finish all the steps, you need to complete your profile details, which means finalize your account set-up. Make sure you add all the desirable products and describe them properly. You can also integrate one or more eCommerce stores if you have one.
Finally, you are ready to go! Read on for more tips to improve your dropshipping website.
2.choose the best dropshipping niche
Choosing a niche is one of the most vital steps for your business. Since the competition is really high in dropshipping business, you should think carefully about which niche will be less competitive but profitable at the same time.
In this direction, the most useful tip is to choose one niche and not several. The reason behind this suggestion is that you will learn more about this niche, find great suppliers, and become an expert in your field while focusing on the several niches that will be stressful and eventually affects the quality of your dropshipping business.
Sure, the general store is great, but without experience, it mostly ends up with failure. As a beginner drop shipper, I suggest you find the most comfortable niche to work with and start your business step by step. This advice is most useful for those who are aiming for a long-lasting business.
Choosing niche ideas is tricky, and that's why you should check some of the best dropshipping products to start with.
Do not forget that most of the niches have sub-niche categories. For example:
Beauty niche
        Body & skincare

        Oils

        Shaving & hair removals
Fashion niche
        Accessories

        Bags

        Shirts

        Watches
Jewelry niche
        Bracelets

        Earrings

        Necklaces

        rings

        Jewelry accessories
Choosing one niche may sound poorly but as you can see each one of them has multiple sub-niches, which combine millions of products. It gives you the opportunity to pick up the best items within your niche and start a successful dropshipping business.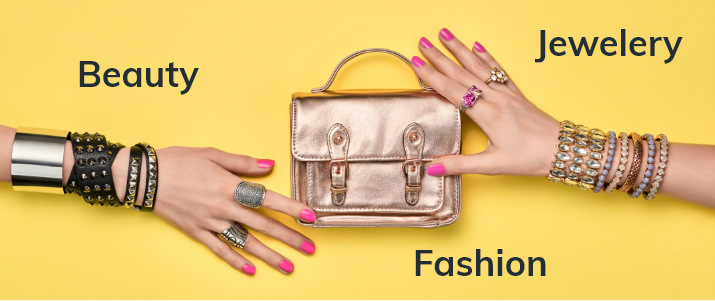 3.Define profit margins
Defining profit margins is essential for your business, and it is also connected to the quantity of your sold products. Let me explain more carefully, selling 10 products for $4 means $40 profit, and it is the same as selling 4 products for $10, the question is – which one is better for the beginner dropshipping business?
When we talk about a new business, the most beneficial investment is to expand the customer base. You can't have a lot of customers with high prices on your items. This is the most common mistake new entrepreneurs make.
Generally, companies have two main ways to achieve better profit:
        Sell a large number of products at a low price

        Sell small quantities of products at high prices
The choice is yours, however, at the initial stage of the business, it will be much more comfortable to use the first strategy.
4.Choose your suppliers wisely
There are thousands of suppliers who sell nearly the same products, which makes it easier to replace them if needed. But why give yourself a headache and not select them correctly from the beginning.
Here are some key things to look at while selecting suppliers:
        Reliability

        Quality

        Value for money

        clear communication

        good rating
In this list, there are some characteristics that you can't check beforehand. For example, reliability and quality are hard to sense from the distance, but you can definitely understand whether this supplier is reliable or not after few orders.
In the beginning, you can search for any potential suppliers. When you have a list of 8 or 10 suppliers, try to rate them by the abovementioned characteristics. The next step is to contact them and understand crucial details, like shipping terms and quantities.
Pro-tip. Always check the testimonials and rating of your supplier.
5.Use appropriate marketing strategies
Once you have built your website, brand and found reliable suppliers, you should focus on marketing, which is especially important at the beginning. There are always some marketing strategies that work better for certain businesses – your goal is to find these strategies.
The easy way out is to search your competitors. Check their daily ads and campaigns, ask yourself these questions:
        What social platforms do my competitors use?

        Do they use display advertising?

        What marketing campaigns they use?
You have all the time in the world to invest in your marketing, and you should because it is the only way to reach your potential customers. A well-executed marketing plan is probably going to be your basis for success, so invest the time and resources into every piece of it, from finding your target audience to connecting with influencers in your niche on social media.
Targeted ads can be a great way at the beginning, to get your brand on your customer base radar. To do so, you need some researches to study more about your future clients.
        What age categories should you target?

        Is your product more interesting for males? Maybe for both?
A well-designed website without traffic is like sightseeing without a visitor. It is out there, but nobody actually sees. The same goes for your website – If you want your site to be visible for the big world, you should use marketing. There are a number of useful ways to do some of the great marketing activities:
        SEO

        Paid ads

        Social media

        Video marketing

        Influencer marketing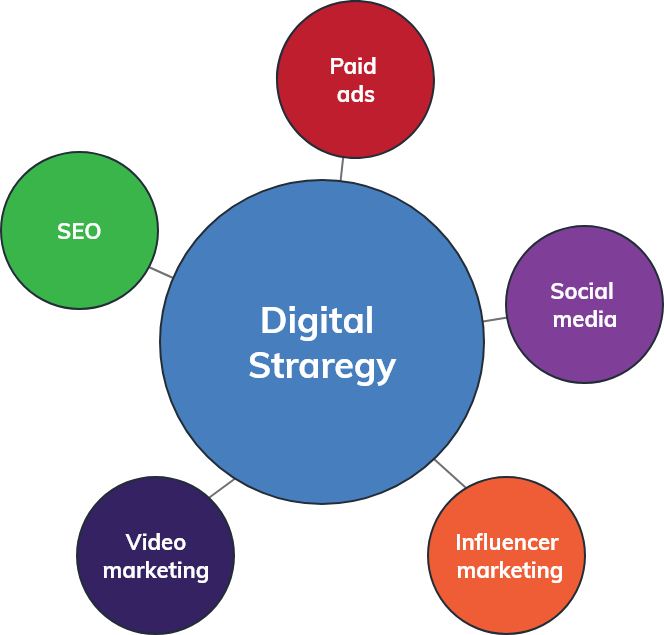 Honestly, there are millions of strategies and ways that you can try for your dropshipping business marketing. But as a beginner drop shipper, I suggest focusing on small, cost-efficient techniques.
FAQ
1. Can I start dropshipping from home?
Yes, you definitely can start dropshipping from home! Since you do not need a physical store or an inventory warehouse, you are free to manage your dropshipping business from everywhere. The only thing you need is an online website that you already know how to create.
2. Can drop shipping be a long-term business?
Dropshipping can be highly competitive and exhausting sometimes, but it can be a long-term and strong business if you manage to use your resources wisely. Do not forget to use marketing strategies, always look for the best suppliers and use high-quality services.
3. What are the best books about dropshipping?
        ''E-commerce Busieness'' by Ronald Anderson

        ''Dropshippig'' by Ronald Anderson

        ''Passive Income with Dropshipping'' by Robert Dam Ramsey
4. What is the best guide to dropshipping?
 

Create your online shop carefully

 

choose the best dropshipping niche

 

Define profit margins

 

Choose your suppliers wisely

 

Use appropriate marketing strategies