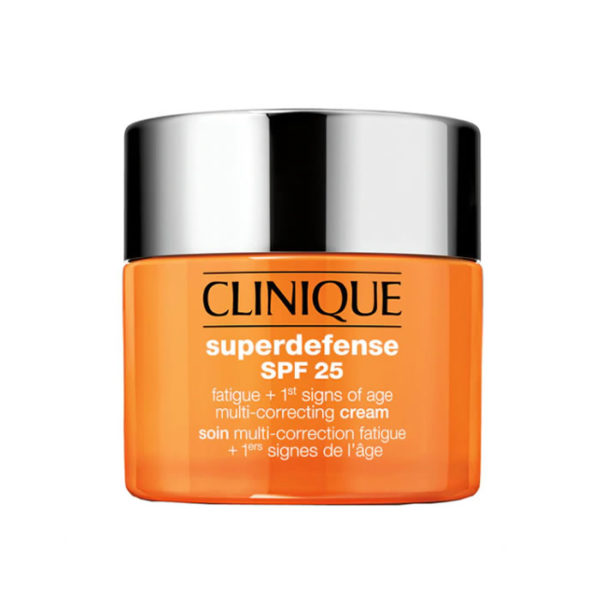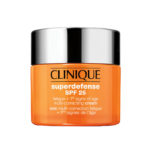 Clinique Superdefense Broad Spectrum Fatigue, 50ml
$61.60
Description
Clinique Superdefense Broad Spectrum Spf25 Fatigue + First Signs Of Age Multi-correcting Cream 50ml
Clinique Superdefense silky cream has refreshing impact on face. It is full of SPF that fights fatigue and aging.
This multi-correcting cream awakens face skin instantly and gives it youthful look. Helps visibly correct first signs of aging, uneven texture, dullness, fine lines, and wrinkles. It gives skin a nice glow and absorbs quickly. You can put it under any foundation, since it sits on the skin longer or use it without any makeup.
Clinique products are formulated to avoid known allergens. Each product is tested by a group of 600 people where the formulation is applied 12 times in search of a zero reaction result.
Skincare doesn't have to be complicated – Clinique Superdefence cream will take care for your skin effectively.
TOP features:
Stop Signs™ Technology fights the aging process.
Helps defend against UVA/B, pollution, and other skin irritants.
Provides all-day antioxidant protection.
Includes vitamin E: Protects skin from free-radical damages.
Sunscreen ingredients such as Avobenzone and Octisalate provide UVA/UVB protection.
How to use?
Apply on clean skin. You can also use with Clinique Fresh Pressed Daily Booster with Pure Vitamin C 10%.