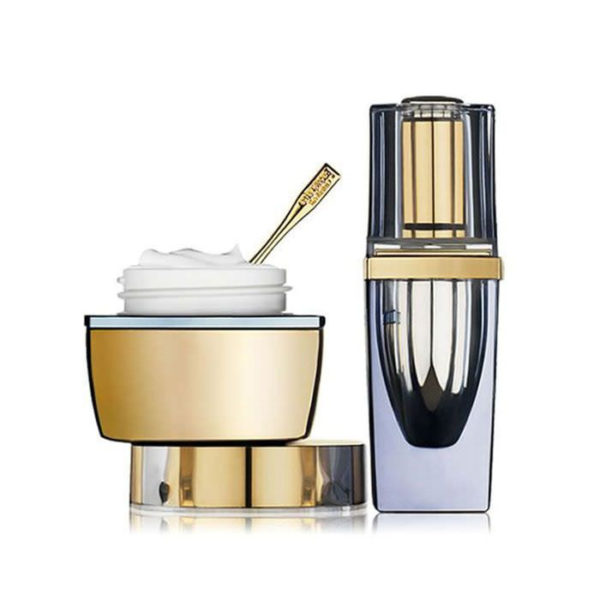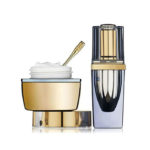 ESTEE LAUDER RE NUTRIV RE CREATION EYE BALM
Description
ESTEE LAUDER RE NUTRIV RECREATION EYE BALM 15ML AND NIGHT SERUM 4ML.
Estee Lauder Re Nutriv Re-Creation Eye Balm 15ml And Night Serum 4ml
Re–Nutriv Recreation eye balm and night serum plays a vital role in the skincare routine. If you aim to create and sustain a youthful, bright appearance you should start with this day and night anti-aging balm.
The product contains Glacial BioExtract™ and the highest concentration of Life Re-Newing Molecules™. Re-Creation gives your eye area renewed radiance and striking vitality.
Estee Lauder eye balm is ideal for all types of skin. It surrounds your skin with ageless luxury.
Exclusive extracts:
Glacial bioextrax
Tahitian monoi oil
Amazon nut
African moringa
How to use:
In the morning, apply the Eye Balm on clean skin.
At night, apply the Serum on clean skin. Follow with the Eye Balm.