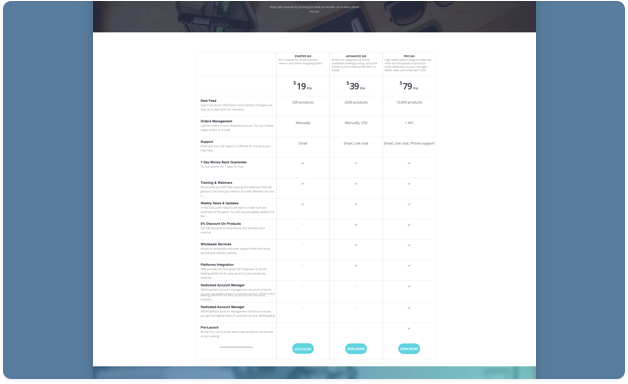 Advanced Search & Filter Capability
You have the power to efficiently search through our catalogue of thousands of products to find the right products to sell to your target audience. Apply filters to sort products by category and shipping country for easy access.
Our platform provides a price range and shipping cost filter so you can filter products based on your target customer's budget. We understand that it's crucial for you to provide accurate delivery times. That's why we offer an "average days to ship" slider so you can find items that fit your commitments with customers.
Inventory & Stock Management
You don't have to sift through your inventory to find out a product's availability. The 365Dropship dashboard is always up-to-date with the latest item stocks from our suppliers. Each item in our collection shows the actual and recommended retail price of each product, so you know exactly how much you'll be earning with each transaction.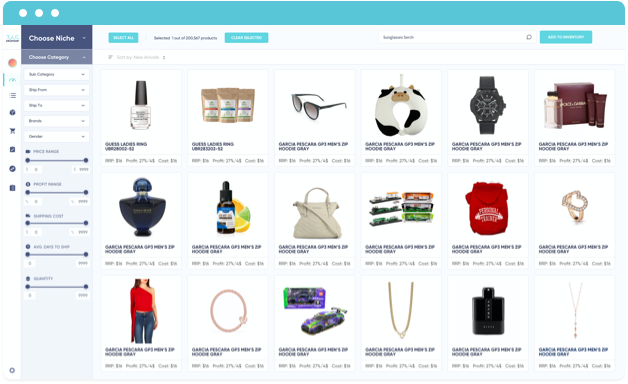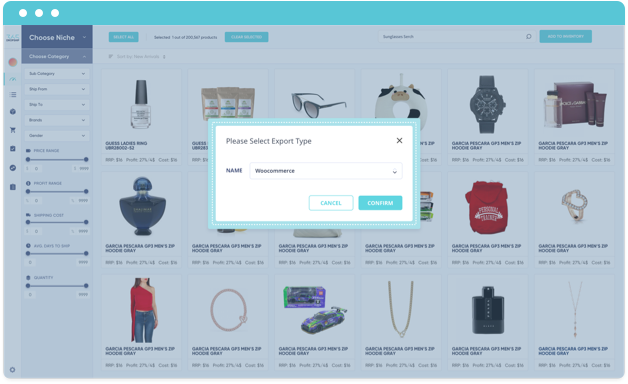 Dropship Export Product Details
Through the 365Dropship dashboard, you can export your product information to different formats with ease. You don't have to fiddle with third-party platforms and confusing codes to sell our items on your site. Apart from CSV and XML formats, we support product data exports for platforms like eBay, so you can set up shop in these online marketplaces without a hitch.
Integration With eCommerce Platforms
We are fully integrated with leading e-commerce platforms like Shopify, WooCommerce & Magento making it easy for you to sell Dropship products. You don't have to worry about maintaining feeds as everything is pre-formatted. Whether you want to start small with Facebook or want to move to more prominent marketplaces like Amazon, 365DropShip is ready to fulfill your customers' orders.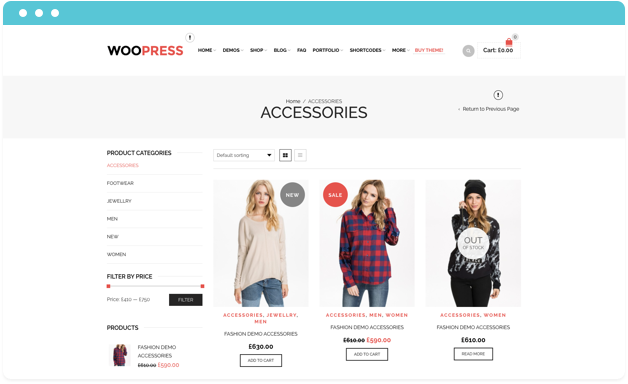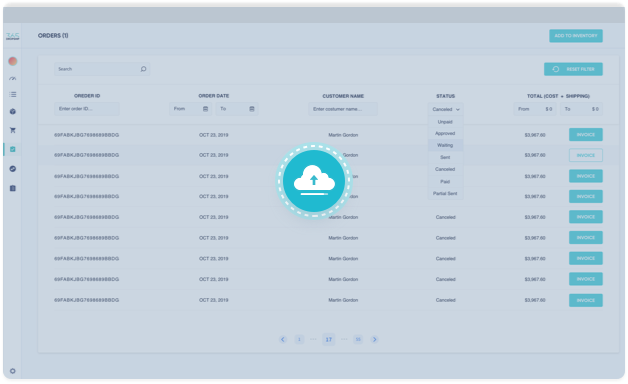 Single Order Checkout
Our relationship with our suppliers gives you the benefit of no minimum order requirements. Your customers can order a single product from a vendor with no problem, eliminating the headache of ordering and storing products in bulk. When you don't have to worry about paying for storage space and maintaining a strict inventory, you can focus on getting traffic and sales for your business.
365 DropShip Advantages
365DropShip wants to make it easier for you to manage your e-commerce business. We developed useful features like our advanced filters, which help you find products in our catalog that benefit your customers the most.
Our inventory dashboard keeps you informed on item availability and prices so you can update your audience about stocks and price drops in real-time. Since we also offer single order checkout, you can get your online store up and running without worrying about storage space and getting items in bulk.
Setting up your online store or transitioning to another e-commerce platform is easy. Our product data can be exported to your site through Shopify or Wix, or to busy online marketplaces like eBay.
Whether you're a veteran online entrepreneur or just starting, 365DropShip gives you the resources you need to boost your e-commerce business. Join our dropshipping revolution today.