Nowadays, there are more than 2.2 billion children in the world. Parents are trying their best to take care of their children and give them the opportunity to develop with the help of different toys. That is why more and more eCommerce shop owners pay attention to the toy industry.
E-retailers sign up for dropshipping sites and start collecting millions of products to sell on their pages. Dropshipping is the best model to sell products because it is the most cost-effective and time saver method. However, being a successful dropshipper means having a lot of information about your niche and products.
Why is this industry so profitable? Is toy dropshipping a good niche and which products would be the best choice to sell? – keep reading to find out all of the important information about toy dropshipping.
Here are the key questions you will find answers through this blog:
Is a baby toy store a good niche for dropshipping?
How to start an online toy store?
Which toy products are in high demand?
Why to start dropshipping toys?
As we already mentioned, dropshipping is a super easy and profitable way to sell products online. But you need to choose your niche really carefully. There are a lot of different items to choose from, but you need to focus on something, which will always be in high demand, right?
Toy dropshipping does not have one specific time of popularity – people always want to make children happy. Well, of course, new year's eve is famous for the gift-changing process, but toys are selling quite well at any other time of the year too.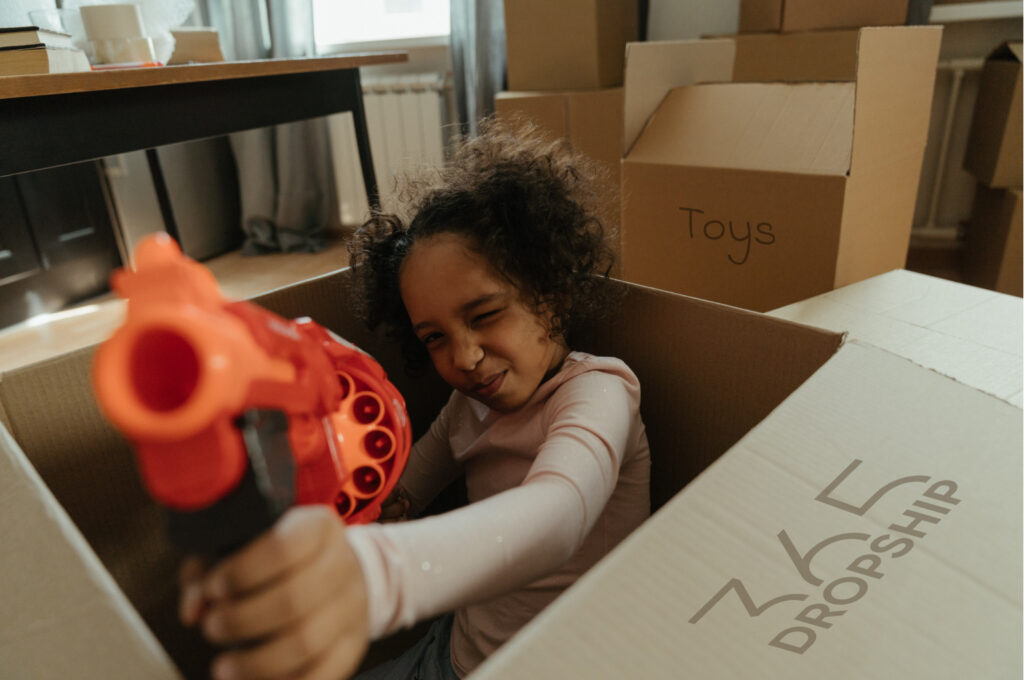 Another reason to choose this niche is that there are a huge variety of products that you can find on dropship. Some of the toys are timeless. You can sell plush toys, cars, toddlers, or even puzzles. The variety of toys is also determined by the age of the children. For example, parents buy wooden rainbow toys, soft toys, or versatile wooden stackers for their 1-year-old children, but for 10-year-old boys and girls, they may buy remote-controlled cars or Legos.
An online baby store is a great business idea because you need minimum capital to start with. First of all, you do not need a warehouse to store toys, which also means that you will not have the inventory costs.
Besides, you can always change your supplier. You can look for the best deals possibly out there and start selling from the best wholesalers.
Finally, and probably most importantly, toy dropshipping is one of the most profitable niches you can find. For example, the 0-3 years segment is estimated to generate over $39 billion by 2025, and it is just one segment from all the categories.
How to sell toys online?
Starting an online dropshipping business is not a hard thing to do. First of all, you need a real desire and motivation to start an online shop. If someone says you need a specific business or managerial knowledge – that's not true, because there are a lot of dropshippers who don't have this kind of education, but they are great at their job. You just need to ask yourself some basic questions:
Who is my target audience?
Where should I find toys?
How am I going to sell?
Let us specify what we want to understand with these questions.
You want to sell toys, which means your best consumers will be parents. You also can conduct marketing research to study your audience in-depth, like what their demographic segmentation or lifestyle. This will be helpful information as you will be more informed on how to arouse interest in buyers.
The next important subject is where to find suppliers. Dropshippers are mostly looking for the cheapest opportunities out there, and trust me there are quite a lot of them on the market. All you need to do is to look for the best options.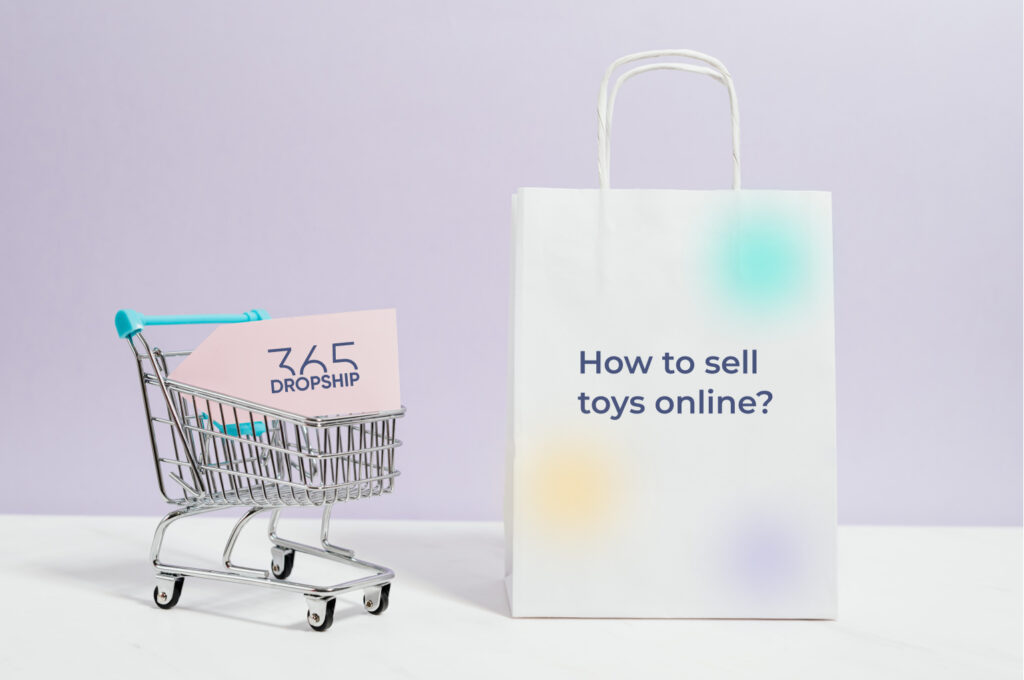 Let's say you've got a plan, you know your audience well enough, and you have great products. Here, comes another important question, which is ''how am I going to sell them?''.
You can create your own website or place your products on other eCommerce sites. There are a lot of dropshipping websites where you can actually sell toys.
365Dropship is an online platform, which helps you to showcase your products over the world, increase your sales and grow your business – You can always start your dropshipping business from right here.
Best dropshipping toy products for 2021

Modern kids need toys, which will be suitable for a new environment and their level of development. As a dropshipper, you should always keep an eye on new trends. Because parents always want the best for their babies, and trends are always changing.
There is a list of the baby & kid toys, which will be sold out in 2021:
1. Plush toys
The best toys are soft toys! Cute, harmless, comfortable, and timeless toys of all time. Parents care not only about their children having fun but also to be comfortable. Plush toys are equally lovable for kids of all ages, and even teenagers give each other big fluffy bears. (Babies & Toddlers) 
2. Dolls
Dolls are probably the most important toys for kids. Even in adulthood, we all remember our favorite doll, which reminds us of our sweetest memories of childhood. That is how a big bond can exist between toys and children. Dolls never lose their relevance, and in 2021 they will become even more popular.
3. Motorcycle and car toys
Nothing is new about the vehicle toys, but wait – new models, different colors, remote control cars, and much more. Who does not love car and motorcycle toys? – we see sales spiking constantly, and investing in these types of toys will be a great decision. (Car Toys)
4. Intellectual toys
Toys not only entertain but they can also educate children well enough. That is the reason why parents are always looking for smart toys. Educational toys can help children to study basic things, such as colors, animals, and numbers. Dropshipping intellectual toys are one of the great trends of 2021. (Intellectual toys)
5. Puzzles 
Puzzles are great toys not only for children but for the whole family. It is fun, catchy, and thought-provoking. Puzzles are also divided into age groups, so if you choose this toy, do not forget to offer a couple of each. (Puzzles) 
6. Gadgets 
The modern era brought different kinds of toys too. Gadgets are extremely popular nowadays. If you want to sell items that meet modern requirements, gadgets really should not be forgotten. (Gadgets)