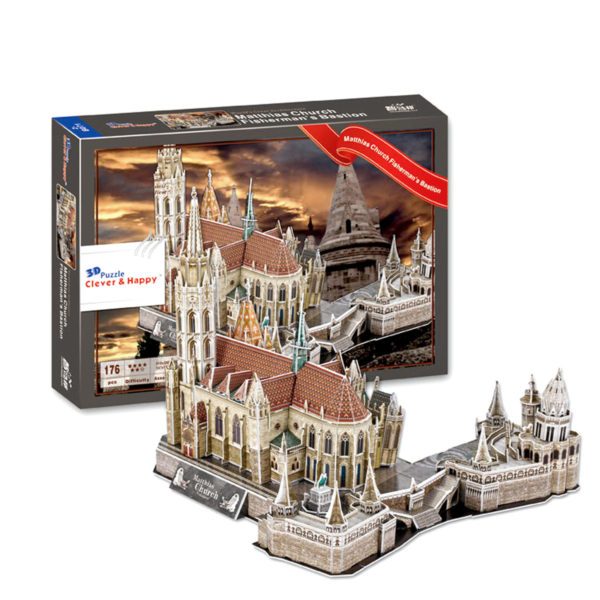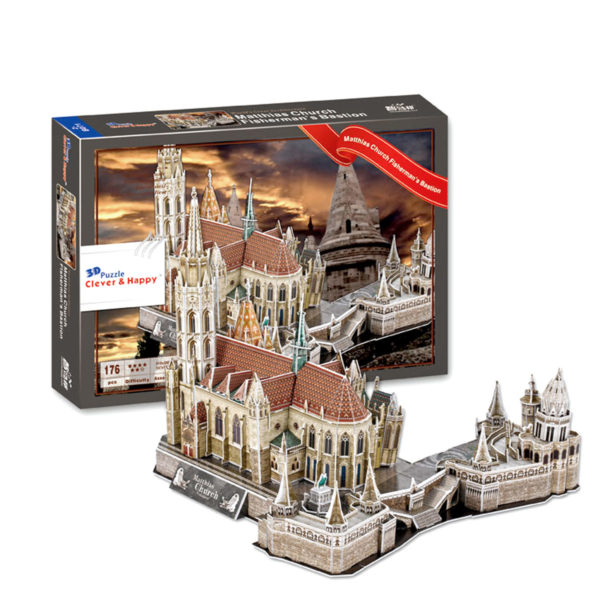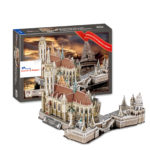 Matthias Church Fisherman's Bastion 3D Puzzle
$17.00
Description

Description:

Matthias Church is a church located in Budapest,
Hungary — at the heart of Buda's Castles District. It was supposedly originally
built in Romanesque style in 1015, but the current building was constructed in a
florid, late Gothic style during the second half of the 14th century. In the
late 19th century, the building was extensively restored. It was the second
largest church of medieval Buda, and the seventh largest church of medieval
Hungarian Kingdom.

Features:

Creative Play
Simulative Hand-Eye Coordination
Beautiful Display
Pieces: 176
Difficulty:



✮✮✮✮✮✮☆


Package Contents:
176
Piece Puzzle
Instruction Manual

---

Recommended Age:

12+
Item Code:
PZMCB